Tuesday, 27th April 2010
Finally I'm done with my oral exam and back from Vienna! The exam was just fine and I will be writing and showing you my photos of Vienna soon!
But first I will show you more about that cake, that I gave you hint of in my last post. Because it's easy-peasy, quickly done and mouth-watering. I mean it's containing streusel! Everything with streusel is yummy! The cake is so mouth-watering and fast, that I've done it two times in two weeks! Which is often, since I'm not repeating cake recipes that often.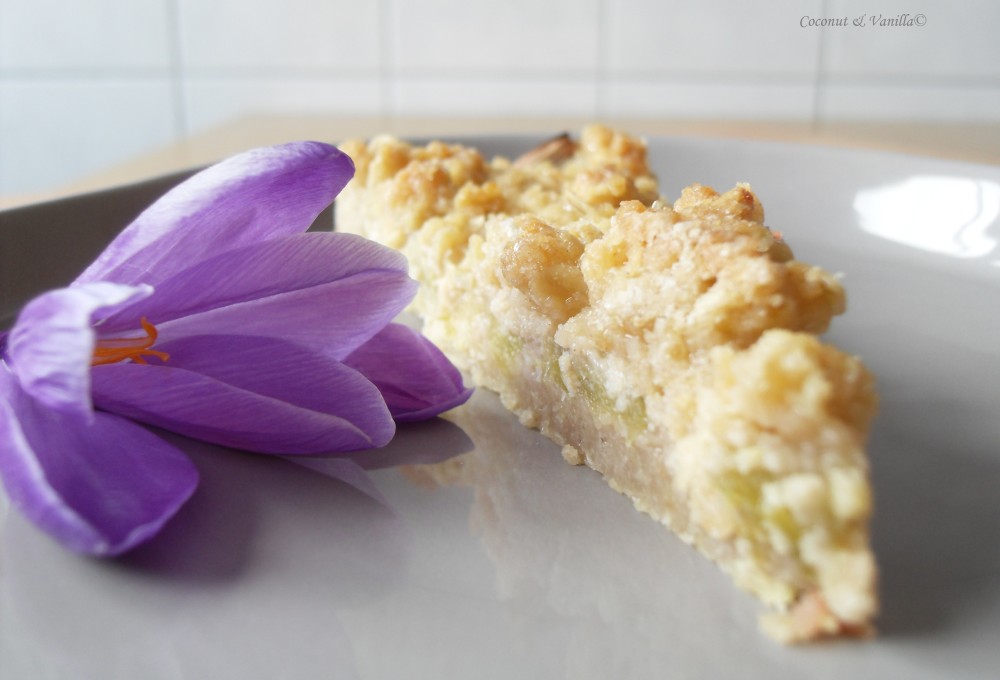 The first time I used some leftover frozen rhubarb from last summer from Elke and Martin's garden – relatives of mine. The second time I saw the first German rhubarb and consequently I had to buy it. I cannot stand the first rhubarb of the year or rhubarb at all. I love it like all seasonal fruits and vegetables… I'm really looking forward to asparagus!
What's also great with that cake is, that you only need a handful ingredients: Flour, rolled oats, butter, sugar, spices and of course rhubarb.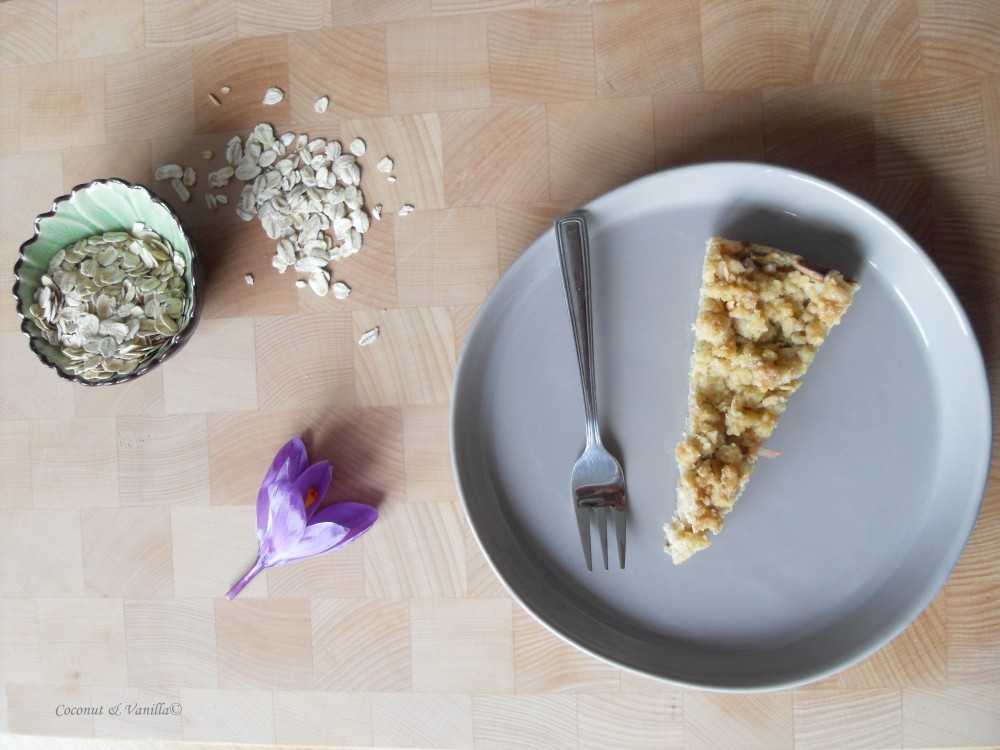 Just put all the ingredients, expect the rhubarb in your kitchen machine, let it do the work and the wonder is almost done. Some baking and your home is smelling so darn good. So grab yourself some rhubarb (if it's too much for one batch, freeze the rest for another time, when you are craving for some cake), invest 10 minutes, wait until it's baked golden-brown and enjoy!
Rhubarb Streusel Cake
for a 26 cm spring form
Ingredients:
200 g flour

75 g whole rolled oats

200 g butter

225 g brown sugar

cardamom and cinnamon to your taste

400 g rhubarb, peeled and chopped in small pieces (1,5cmx1,5cm)

dash of lemon juice
Preheat the oven to 190°C.
Combine the flour, rolled oats, butter, sugar and spices in a bowl and let the kitchen machine combine them to streusel. Grease your spring form and crumble 2/3 of the streusel in the pan and press them on the bottom.
Combine the rhubarb with a dash of lemon juice, so it takes some of the sourness away. Spread the rhubarb on the dough in the pan.
Spread the rest of the streusel on the rhubarb. Bake it for about 35-40 minutes. Let it cool down and enjoy.
Eat within 2-3 days. If you're not the fastest one with eating, I recommend you to keep the cake in the fridge, so you can enjoy it longer.