Montag, 7. Juni 2010
Update: Für das deutsche Rezept nach unten scrollen!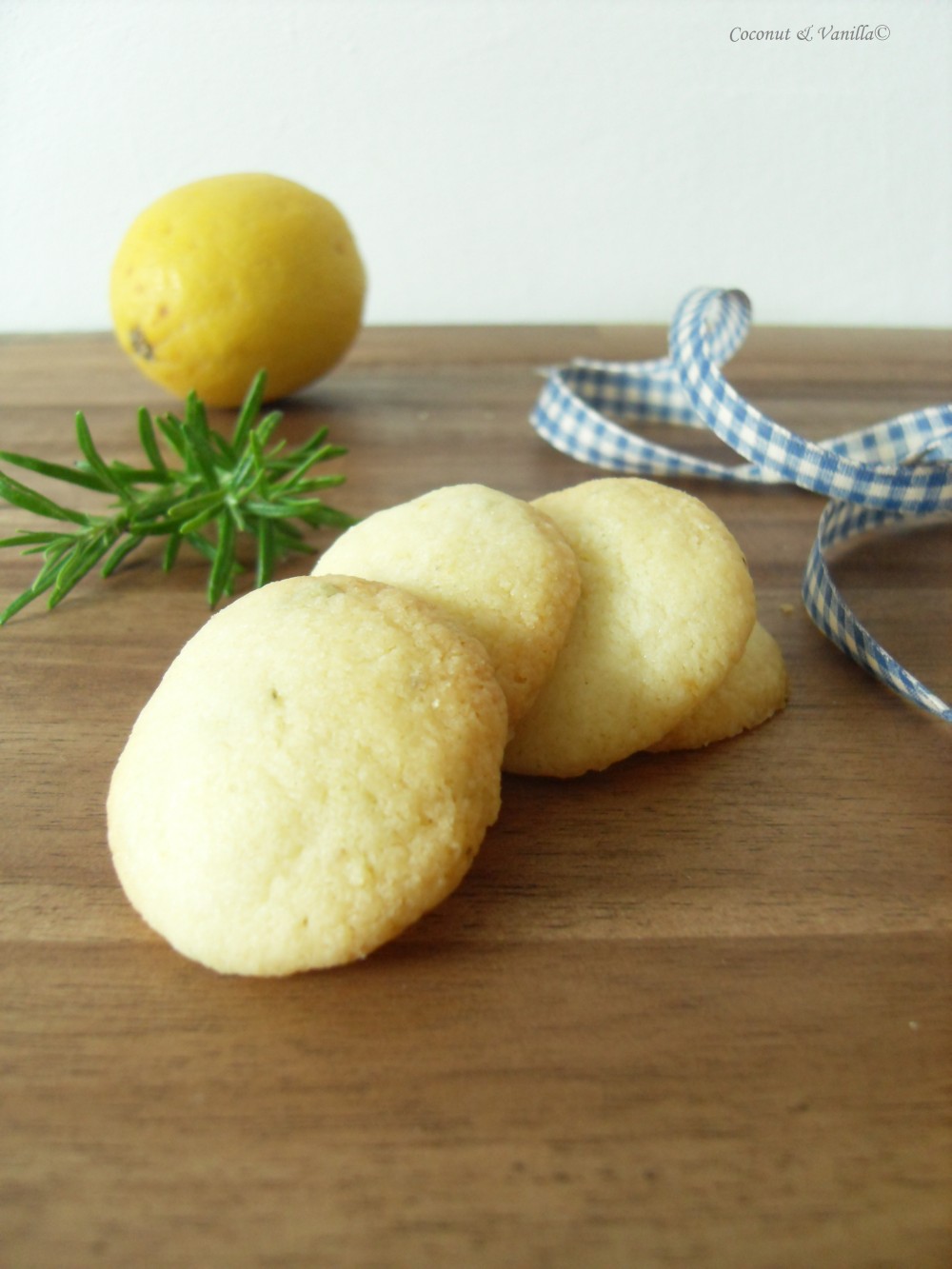 I love some particular cookies, which are unfortunately very pricey and so I don't buy them very often. For truth never. They are made of spelt flour; lemon and rosemary are added.
By chance I tried a recipe last week, out of which came my almost beloved cookies. It wasn't my intention to do so. But it was a nice discovery.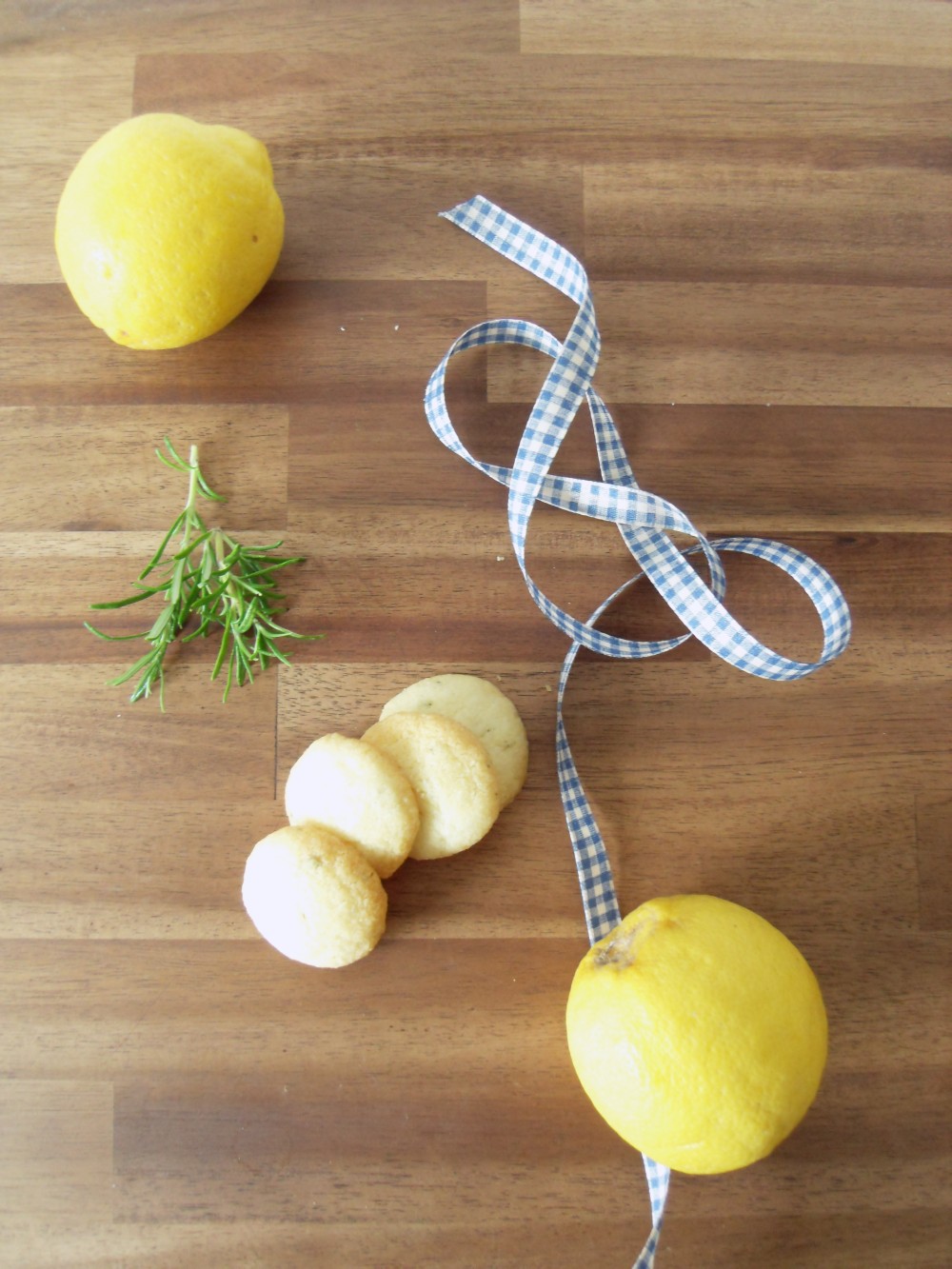 I used a recipe from Joy. I adapted it a bit while making the dough, since I didn't like the original consistency and taste of the dough. The original recipe called for rolling out the dough and cut cookies out with cookies cutters. Well it wasn't possible. Not nearly. The dough was very soft. Although I already added flour. But next time I will try to get the texture for rolling it out, since I want to shape the cookies like small leaves – like my favourite cookies. This time I worked with wheat flour, but next time I will use spelt flour, too. Maybe that also helps with the texture, since spelt flour adsorbs more moisture.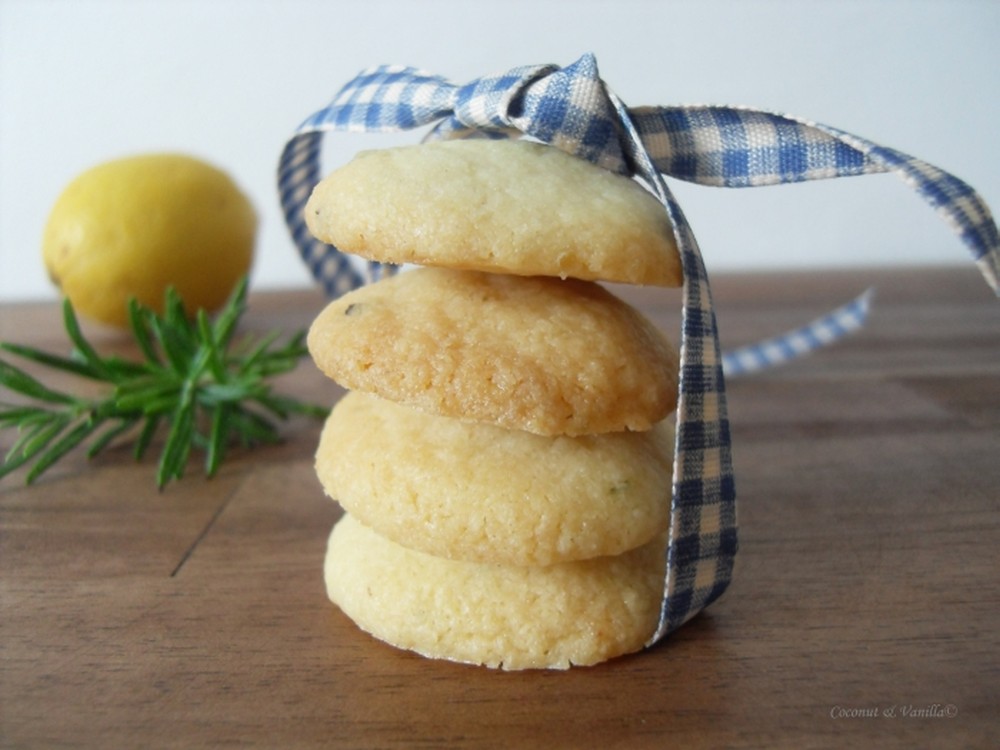 But apart from the texture (and that's only a thing of what cookie shape you like more in the end) the cookies are great! They are so flaky! And its just are heavenly combination: lemon and rosemary.
Zitronen-Rosmarin-Kekse
ergibt: etwa 60 Kekse
Zutaten:
270 g Weizenmehl
225 g kalte Butter, gewürfelt
115 g Zucker
1/4 TL Salz
1 Bio-Zitrone, Schale abgerieben und Saft einer halben Zitrone ausgepresst
1 EL frisch Rosmarin, fein gehackt
Alles Zutaten mischen und verkneten. Es dauert eine Weile bis sich ein glatter Teig bildet. Den Teig zu einer Scheibe formen und in Folie gewickelt 30 Minuten kühl stellen.
Den Ofen auf 180° C vorheizen.
Kleine Stücke vom Teig nehmen (weniger als einen Teelöffel) und zu Kugeln formen. Auf Backbleche mit Backpapier legen, dabei genügen Platz zwischen den Kugeln lassen (etwa 5 cm).
12-15 Minuten, bis goldgelb sind.